Server
PROCs
RAM
HDD
Uplink
B/W
Price
Info
Dedicated SErver Upgrades
cPanel Control Panel
$40 /mo
Upgrade to 1TB HDD
$10 /mo
Each Additional 8GB RAM
$10 /mo
Each Additional 1TB HDD
$20 /mo
Each Additional 1TB Transfer
$10 /mo
Windows 2008 Standard
$30 /mo
13 Dedicated IPs w/ justification
$39 /mo
Support Incident (refunded if issue is due to a hardware or routing problem)
$20 /mo

Community Enterprise OS
Linux CentOS is one of the most popular Linux operating systems for web servers. You can install Apache, LiteSpeed or a web server of choice, and is highly customizable to accommodate PHP, Perl, Ruby on Rails, MySQL, PostgreSQL and more development tools. You can also install a GUI control panel such as cPanel to manage your web server.

Included

Microsoft Windows Server
Microsoft Windows Server 2008 with IIS is the preferred Windows environment for hosting websites. Our Windows dedicated servers come with full administrative control of your server through the Remote Desktop Protocol. Run your website in ASP.NET and SQL Server, or installl PHP and MySQL to run popular software such as Wordpress.

Additional $30 per month
Dedicated Servers Include

Choice of CentOS 5.x or CentOS 6
Linux Community Enterprise OS has been the Linux web server flavor of choice for many companies and individuals within the open source community. Options of versions 5.x or 6.

Full Root Access
Login to your server as the root user anytime to perform administrative tasks such as configuring the server, installing software, routine maintenance, and bypass any hassle with permission limitations.

Guaranteed Server Resources
Our dedicated server customers are able to maximize their website's performance through guaranteed server resource allocation. Processor, memory, hard disk space are all yours!

Host Unlimited Domains
There are no limitations on how many domain names you can host, which is perfect if you own a network of domain names or are hosting websites for other people.
Host Unlimited Subdomains
There are no limitations on how many subdomains you can create and host in your dedicated server. This gives you the freedom to separate different sections of your website a subdomain.

27/7/365 Customer Support
Get access to customer support 24 hours a day, 7 days a week. Our dedicated team of technicians are here to make sure your website stays online, through our top tier network.

Free Server Reboots
Restarting your server is as easy as submitting a support ticket. Our system administrators will be more than happy to do this at no cost to you.

Private Nameservers
This is perfect for web hosting resellers or just if you want to have your own nameservers if somebody runs a WHOIS on the domain names hosted on your server.

100-MBit Uplink
Not all bandwidth is created equal. We include a 100MB uplink with our dedicated servers through our network of top tier bandwidth providers so you have peace of mind that TCP requests are fast.

1 Dedicated IP Address
Dedicated IP addresses are required for SSL encryption on e-commerce stores, as well as an added benefit for search engine optimization. More can be purchased with justification.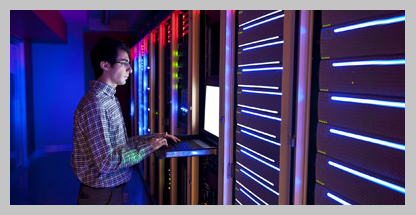 State of the Art Datacenter
We only use the best servers in the best datacenters in order to offer you the highest level of service possible. We have servers in
Los Angeles, California
Seattle, Washington
Dallas, Texas
Kansas City, Missouri
Jacksonville, Florida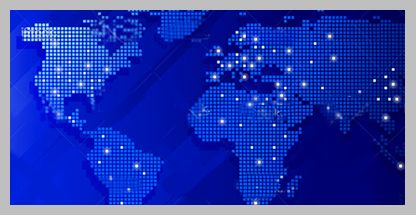 Top Tier Data Network
We use premium top tier bandwidth carriers so your websites load virtually instantaneously across the nation and globally. The bandwidth providers we use include
Level 3
Hurricane Electric
Cogent Communications
Zayo
NTT Communications
AT&T